The site original plan included a travel center.
Plans were completed for a travel center modeled after the Wheeler Ridge Travel Center at the bottom of the north side of the grapevine.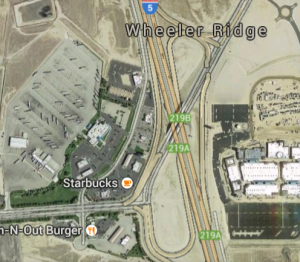 Full plans have been completed
A Feasibility Survey has been completed with 5 times the traffic necessary to build a lucrative travel center.  this feasibility study is available.